90 Mile Beach Snapper Bonanza is arguably the biggest Snapper Surf Casting Competition in the world, a one species fishing competition which runs for 5 days in March on the famous Te Oneroa-a-Tōhē (90 Mile Beach), Northland New Zealand
About The Competition
The 90 Mile Beach Snapper Bonanza is arguably the biggest Snapper Surf Casting Competition in the world, a one species fishing competition which runs for 5 days in March on the famous Te Oneroa-a-Tōhē (90 Mile Beach), Northland New Zealand. The cash prize pool exceeds $72,000.00, of course the biggest cash offering goes to the largest snapper of the week a whopping $30,000.00. However don't think it's all about size as $10,000.00 is up for grabs for the angler that catches a snapper closest to the average weight of all the fish caught in the competition. The event will still cater for the unlucky angler that doesn't catch a fish as the lucky draw spot prizes exceed $100,000.00 which includes a $50,000.00 4x4 Ute (RRP). 2020 and 2021 were sell-out's which attracted 1000 anglers, it is estimated that at each prize giving there is a total crowd attendance of between 1500 and 3000 people enjoying the entertainment.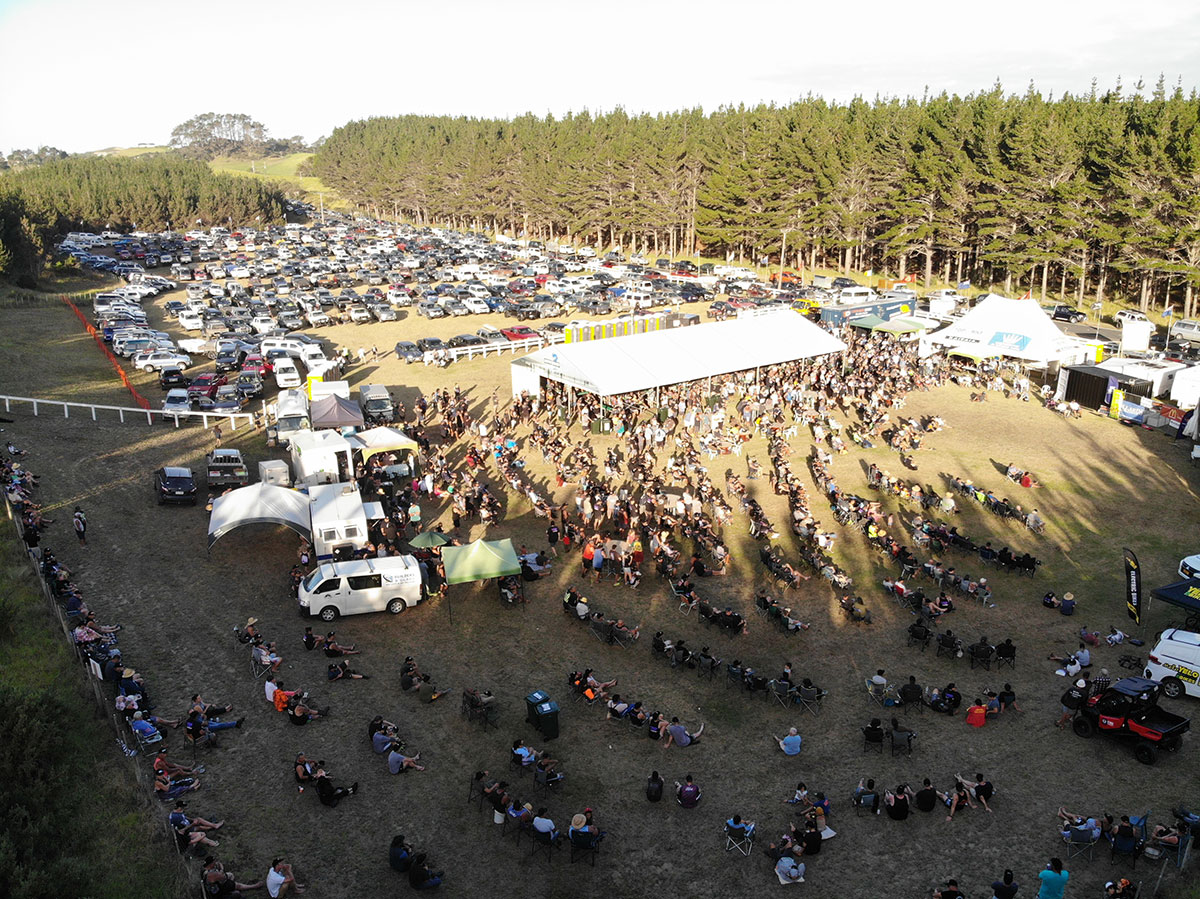 Jam-Packed Headquarters Arena – 2023
Darin Maxwell, Te Puke, Heaviest Snapper Record Holder Heaviest snapper record in competition history winner Darin Maxwell from Te Puke with 12.030kg landed Wednesday February 29th, 2012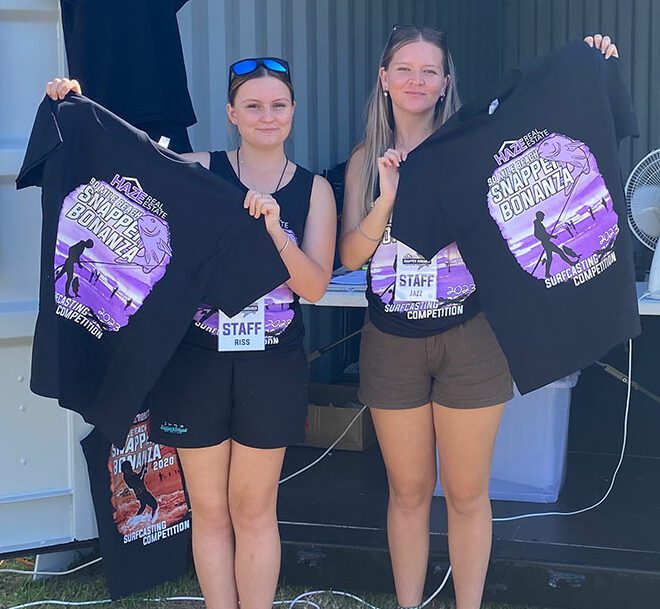 Merchandise available for purchase on site 
A brief history leading up to the creation of the Snapper Bonanza.
In 1982 the Brijevich family started the competition then called the Snapper Classic they were the owners of The Park -a camping ground just down the road from the current prize giving site. The competition evolved over the next 27 years into a community project that benefited the many local businesses supplying services, supplies, equipment etc. to the many contestants and their entourages. The local economy received a much needed boost and everyone was happy. In 2006 the competition was sold, the new owners ran it in much the same way as the previous owner, but ran into financial difficulties after the 2009 event. So in 2010 the competition was cancelled. However the 90 Mile Beach Surf Casting Club ran an event for those hardy souls who came North anyway. In 2011 the 90 Mile Beach Snapper Bonanza was born, with local businessmen John Stewart and Dave Collard combining their talents to facilitate this Far North iconic event. The bonanza brand has developed into a very strong marketable label and we hope it's here to stay however without the support of our sponsors the event is not viable, as organisers we urge our anglers and supporters to climb on board and trade with our sponsors as much as possible. Tight Lines John & Dave
Some Of The Prizes Up For Grabs
Including a Mitsubishi Triton, Haze Real Estate MeloYelo Electric Bike and a Super Liquor Seahorse Kontiki
Don't miss out on arguably the largest surf casting event in the world
Registration has never been easier.  Register online now!
Keep up to date with us on Facebook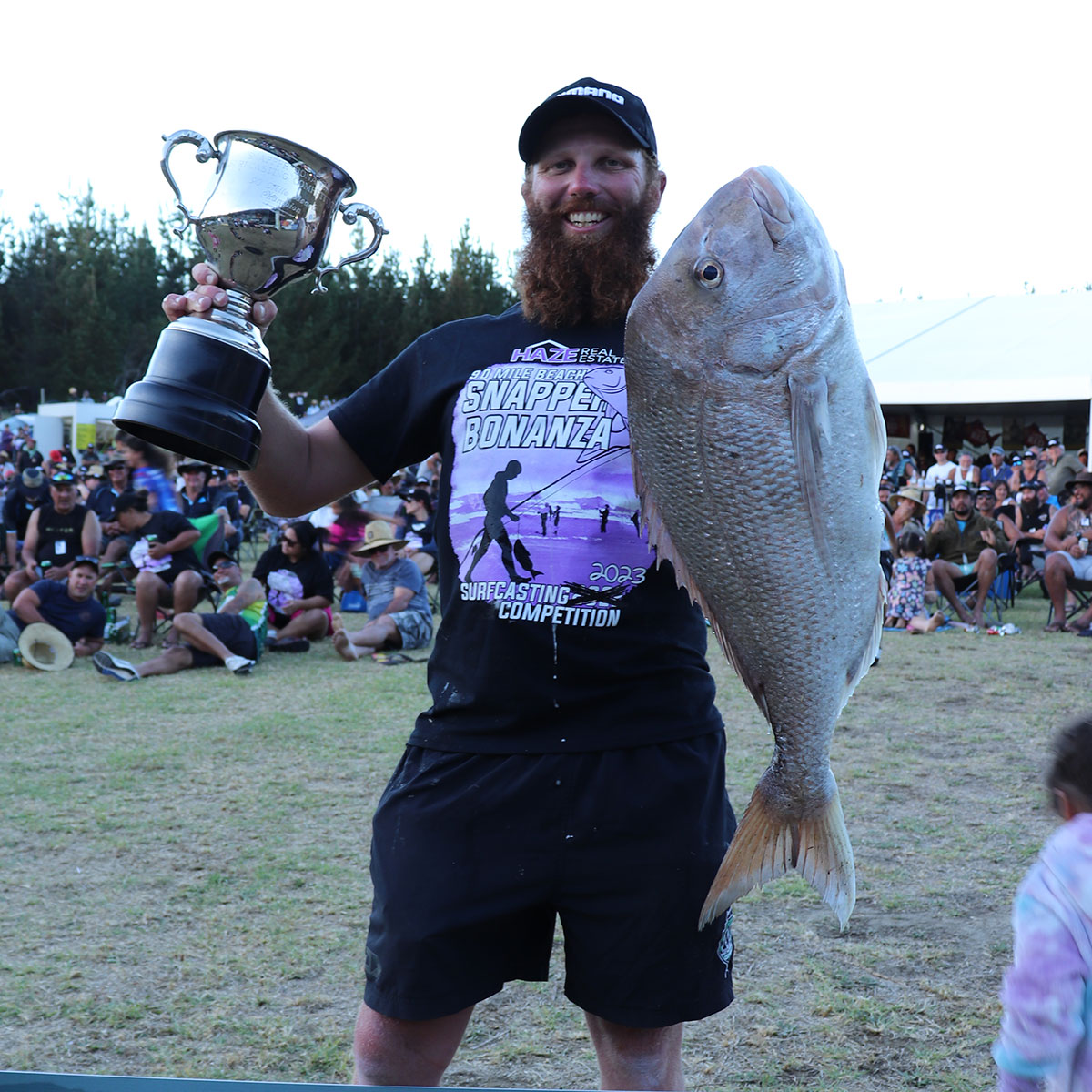 Damien Sinclair,
Martinborough
2023 Winner
Overall Heaviest Snapper Winner 2023 – 7.485kg.
Dickson Hohaia,
South Taranaki
2021 Winner
Overall Heaviest Snapper Winner 2021 – 9.060kg.
Grant Thompson, Auckland
2020 Winner
Overall Heaviest Snapper Winner 2020 – 8.285kg.
Dave Rameka, Kaitaia
2019 Winner
Overall Heaviest Snapper Winner 2019 – 7.905kg.
Grant Dodunski, Te Puke
2018 Winner
Overall Heaviest Snapper Winner 2018 – 8.945kg.
Chris Spurr, Gisborne
2017 Winner
Overall Heaviest Snapper Winner 2017 – 6.175kg.
James Benge, Hastings
2016 Winner
Overall Heaviest Snapper Winner 2016 – 8.165kg.
Troy Notton, Kamo
2015 Winner
Overall Heaviest Snapper Winner 2015 – 8.315kg.
Neil Sides, Kaitaia
2014 Winner
Overall Heaviest Snapper Winner 2014 – 9.995kg.
Jeremy Alai, Auckland
2013 Winner
Overall Heaviest Snapper Winner 2014 – 9.91kg.
Darin Maxwell, Te Puke
2012 Winner
Overall Heaviest Snapper Winner 2012 and new record holder – 12.030kg
Luke Boyes, Christchurch
2011 Winner
Overall Heaviest Snapper Winner 2011 – 8.89kg
Our Sponsors
Without them this event would not happen